There are 2 steps to repairing the SD card.
1. Download and Install the SD Card Association format utility
Turn on the uScope and connect it via USB
Open the SD Card Formatter
Select the Overwrite Format
Click the Format button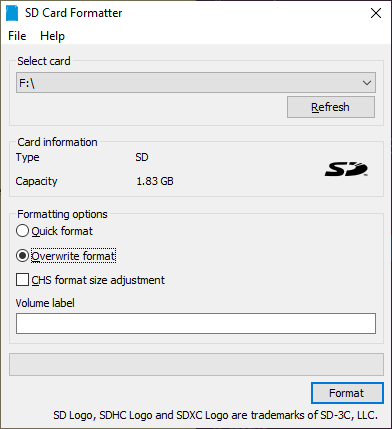 Note: In extreme cases, the computer will not recognize the SD card in the uScope and it will need to be removed and connected directly through an SD Card reader.
2. Download and Install the uScope Preset Updater utility.
uScope should remain on and connected to USB
Open the uScope Preset Utility
Click to select the uScope drive
Click the Start button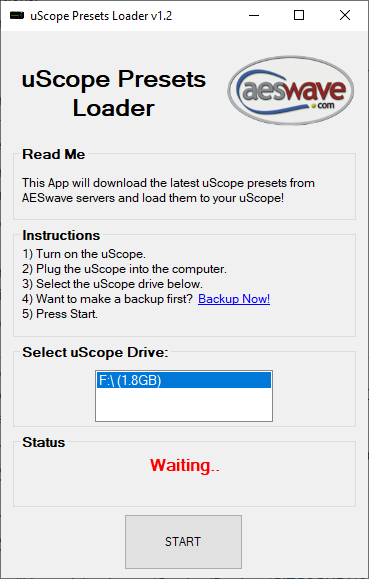 The process is now complete and the format warning should no longer be present.