The Autel J-tool must be used with the PC in order do flashing.
USER INTERNET EXPLORER OR EDGE
FORD OPTIONS
Go to: https://www.motorcraftservice.com/Home/Index
That should take you to this page…
Click on Diagnosic Tools Support > Software > Download Software (the link will not work in Google Chrome)
A Recent update to Edge added a feature thta must be disabled:
Open Edge-> go to settings> disable Edge SmartScreen
Select the FJDS (<2017MY) or FRDS (>2018MY) download link.

You will likely recieve a notification that the file cannot be downloaded. If you do not see it, click the download arrow to expand. Click the options ( ••• ) next to the file name, then select keep.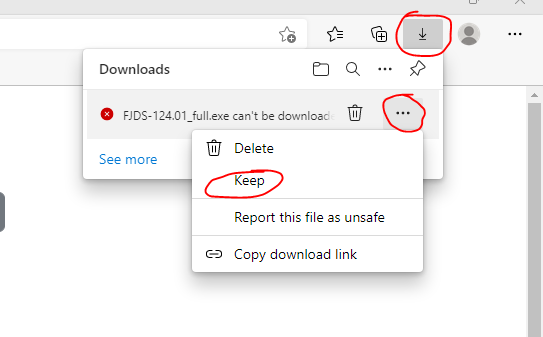 Select Keep Anyway in the next pop-up window>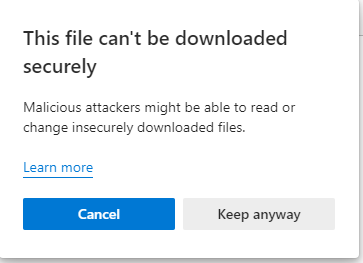 Once the download completes, run the installer file for the FJDS or FRDS software.
Return to https://www.motorcraftservice.com/Home/Index

Click on Diagnosic Tools Support > Software > Purchase Software
scroll down to the bottom for the Click here to Continue link.

Will take you to the Helm website
http://www2.helminc.com/ngsm/login.asp?u=&src=motorcraft&session=63ADAEEAFDBB477DAE8798DADAE887BF&from=ford&src=motorcraft
Create an account or login
Select Purchase Additional Licenses.
Select the last box: 2 day FJDS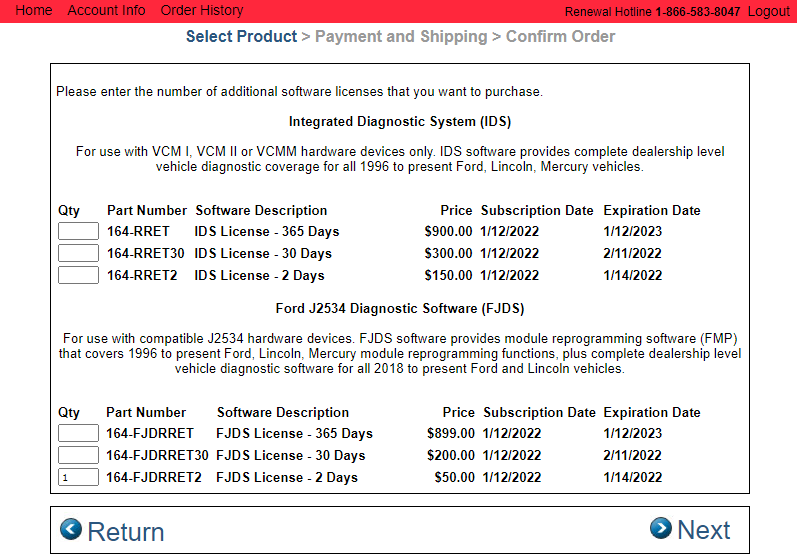 Complete the purchase.
Start software
Select J2534 device in the popup window > Save device.
FJDS configure product > Non-dealer > No dealer Code > US.
Obtain License > Activate License (step 2) : Use Activateion code from email (it's highlighted) or return to Helm website to get activation code.
Start New Session
If you get unqiue identifier error:
ID car with key off, start new session, NO, check for blank pcm cycle key. Only need tear tag. Program pcm. Do not turn key on until after fails the first time, then turn on select retry.
Easier to use ForScan. Could maybe use the Autel if the module is completely black. Remans may not be blank.